Since our launch of the new CozyCal booking page interface two weeks ago, we have been receiving positive feedback from our users, which filled our hearts with joy. Getting nods of approval from you are, after all, what we strive for everyday.
Our new booking page interface marks the culmination of over two months' worth of work. The main reason we did this major overhaul is to enhance its look. But more importantly, this new interface lays the foundation for new features such as payment integration to be added more easily in CozyCal down the road.
In this post, we will highlight the major updates as well as unveiling the hidden gems that are more subtle on the new booking page.
Adjusting background color
One of the greatest upgrades for the new booking page is now you are able to choose the background color from the palette that best matches with your website. As some of you might have noticed, the background color is not simply a solid color, but rather there's a subtle gradient to it.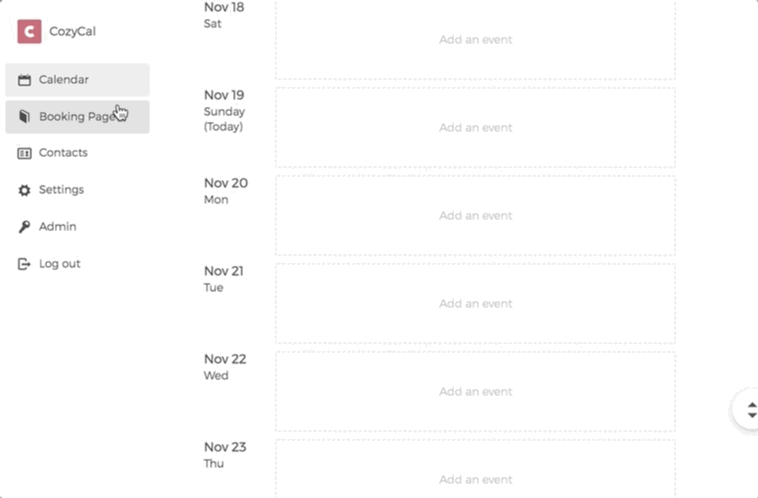 Busy calendar
To prevent double booking, you can share your account with other google calendars. These calendars will be checked for any events that are set to "busy". Any availability that overlaps with busy events will not be shown to your guests.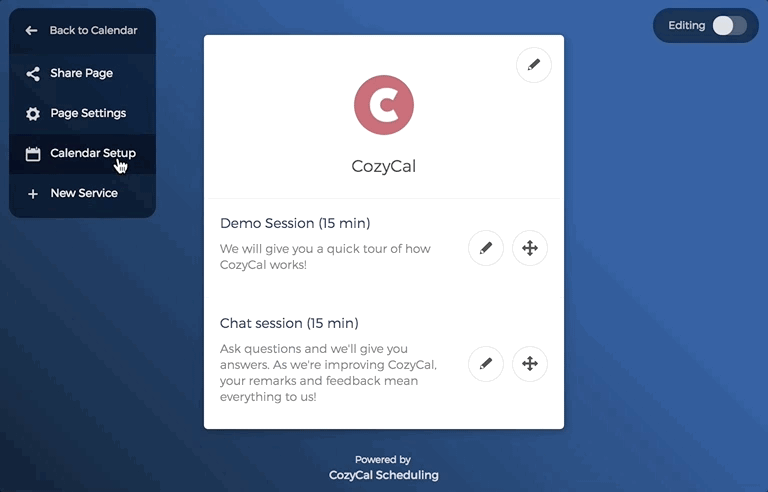 Unpublish your services
You can unpublish any services from your booking page. When you toggle the button on the top right hand corner from "Editing" to "Previewing" mode, you'll see that the service is not showing on your booking page. To re-publish it again, simply check "Publish this service".
Another quick tip is you can reshuffle the order of the services by dragging the cross-arrow button.
Share the booking page link
With one click, you can now share the booking page link with your clients in an email, text message or anywhere you want.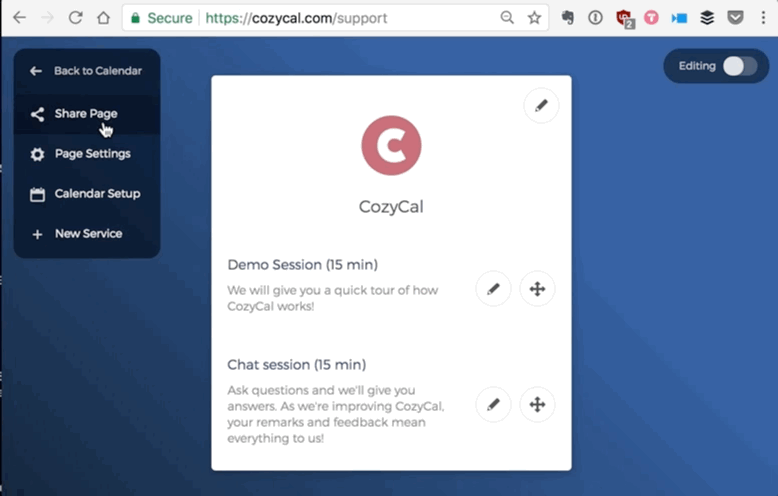 Different question types for the booking form
When you are editing questions for the booking form in which your clients fill out required information, you can pick different question types including:
Short answer
Paragraph
Checkbox
Dropdown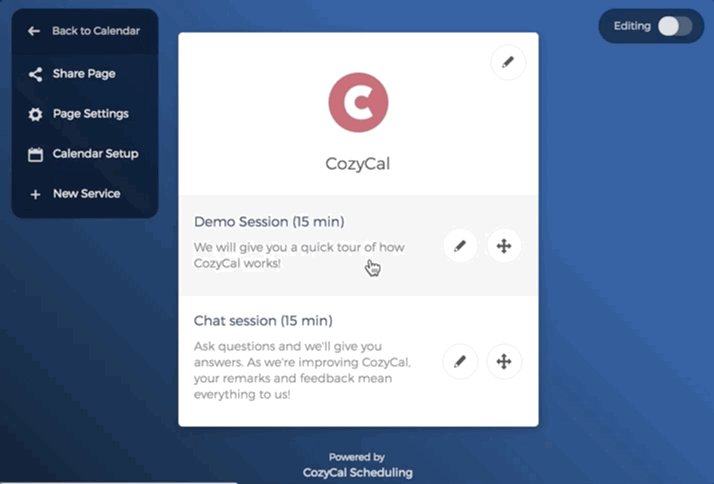 Autofill contacts
When you need to book appointments on your client's behalf, you can auto-fill their contact information on the form page.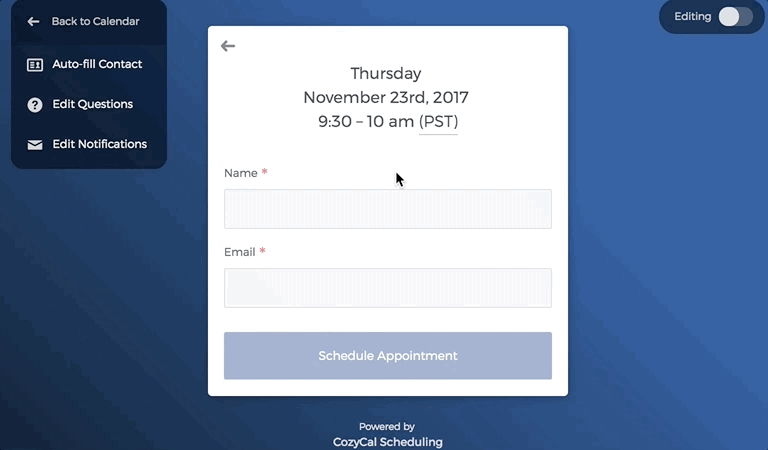 We hope you enjoy our booking page as much as we do! With this new interface, we have laid the foundation for an infrastructure that will be easier for us to build more pipes and bridges.
If you have any comments or requests for us, you can always chat with us by clicking on the pink chat bubble on CozyCal's homepage or by logging into your CozyCal account. We read and reply to every message!
Kat Lu
Co-founder of CozyCal. Wanderlust at heart. Love books and films.